HOW TO Search the Site
For Thatched Goods and Services
From the search boxes in the top section of the screen select the Category you wish to search for e.g. Chimney Sweeps, from the drop down list.
Then type in either your postcode or the county where you want to search for your chosen Category.
Select the search icon [Q ].
Your Search results are retrieved and shown by County and Nationwide. If the page is not full results are retrieved from advertisers close to your postcode but not advertising in your county and shown by distance in miles.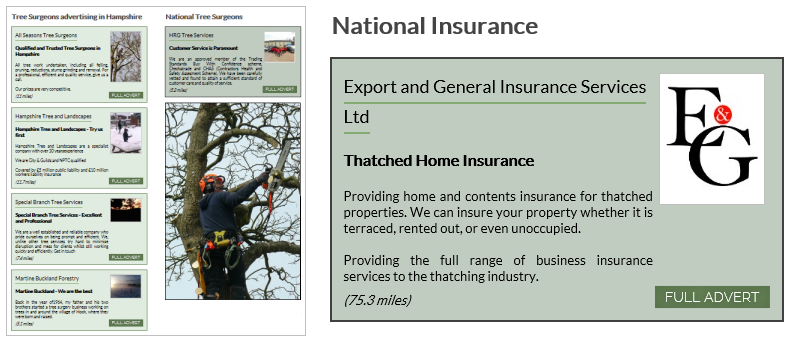 If you cannot find exactly what you are looking for contact us and we will endeavour to help you.
For Local Resources
Select Local Resources from the menu bar.
Type in your Postcode or County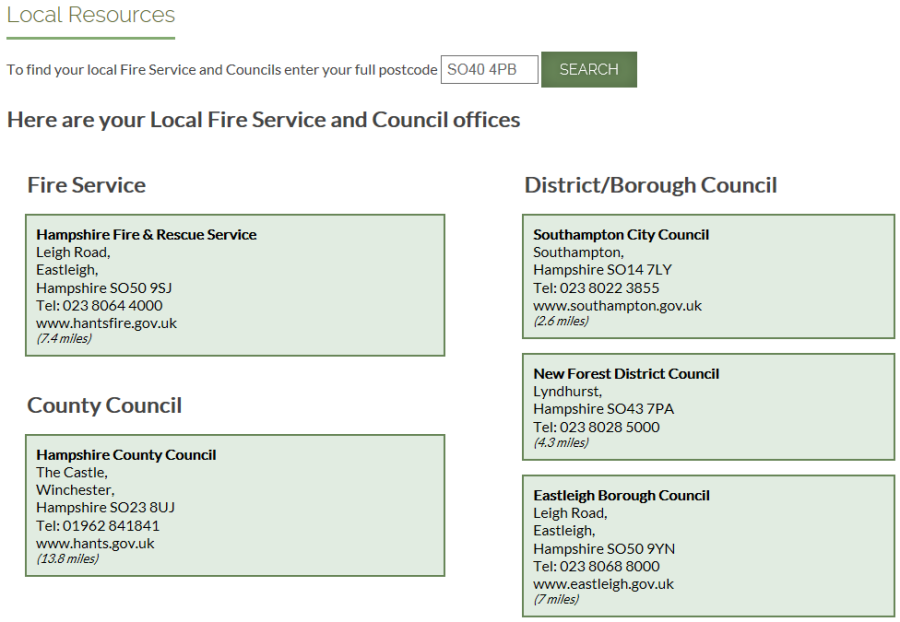 Your search results are retrieved with the Fire Service and County Council on the left and District/Borough Councils on the right.
If you find any apparent errors on the searches please contact us.
Our postcode and county data is supplied by a 3rd party, but due to county and postcode areas not being exact matches since the post office changed the system slight variance is inevitable.
Contains Ordnance Survey & National Statistics data © Crown credit and database right 2014.
Contains Historic County Data from the Association of British Counties © Association of British Counties 2014.