HOW TO Register to Create an Account
STEP 1.
Go to the Register screen, either via the Advertise with Us menu option or from the Register button.

Once you have selected a Register Button you see a Register screen
STEP 2.
Fill in the 5 basic fields and then select the [REGISTER] button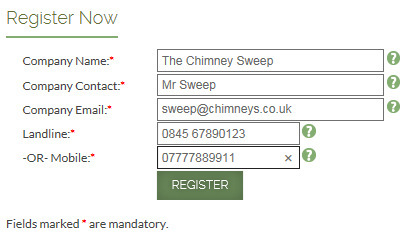 Once you have registered you will receive a confirmation email with your own personal password.
You can then use your email and password to LOGIN to the site to create your advert.
There is no obligation or cost involved when registering to create an account or creating and placing an advert. You are able to set up an advert and decide where you would like to advertise and understand how much it will cost. You only pay when you are happy with all of the above process and submit your advert for approval.