HOW TO Pay and Submit your Advert for Approval
You cannot Submit and Pay for your advert until 2 full references are completed.
Make sure you are happy with your advert and its placement then you can submit your advert for approval by paying by PayPal or debit/credit card. You do not need a PayPal account.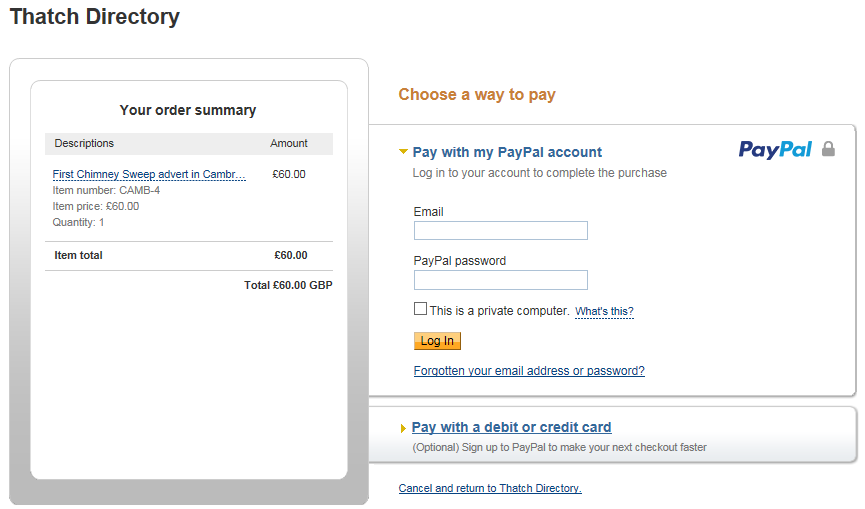 Go through PayPal to pay or select Pay with debit or Credit card.
Once you have paid your advert is submitted for Approval and you will receive a confirmation of payment email as well as a Thank you for Submitting your Advert screen.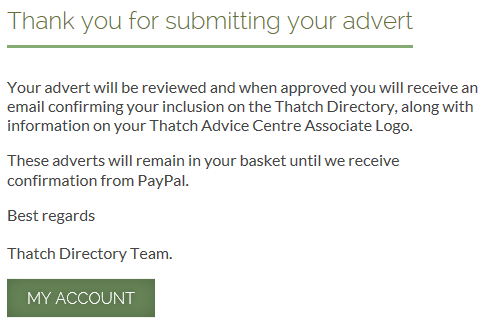 Your references and advert are reviewed by the Thatch Directory Team.
Should there be any queries during your approval process, we notify you via email and on your account. You can then make amendments or adjustments and resubmit. Reasons for queries may be a reference phone number which does not work or if there is any inappropriate content.