HOW TO Login
On registration you receive a Registration Confirmation Email with your password details and a link to the login page.
Sign into your account using these details i.e. Email and Password.
You complete the fields then select the [LOGIN] button.
You can login via the:-
Link in the Registration Confirmation email
Login section at the top of the Home page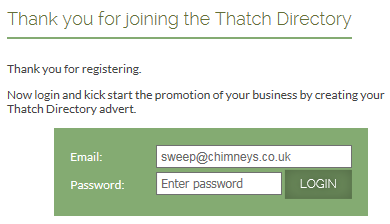 If you make a mistake the system will provide an error message and you just try again.
Your password can be changed via the [EDIT ACCOUNT] option on the [MY ACCOUNT] page.